Welcome to Route 66 Truss
For over the last 20 years, family-owned Route 66 Truss has been Springfield and South West Missouri's trusted source for custom-designed trusses.
We use state of the art design software to design and build custom wooden truss packages to your exact specifications, and can meet any of your truss-related needs, including roof trusses and floor trusses. Learn more about our truss packages here.
If you're in SW Missouri and you need trusses, then contact Route 66 Truss today!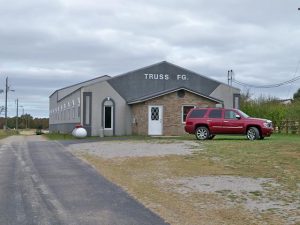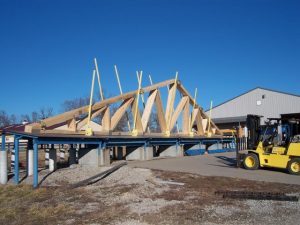 Why Choose Route 66 Truss?
Quality. When you buy your truss from Route 66 Truss you get building components designed by professional office staff utilizing state of the art design software.
Dependability. The component members of our trusses are cut to exacting tolerances by experienced saw operators and assembled on our roller gantry system by skilled fabricators.
Efficiency. Our trusses are transported via roller bed truss trailers to your job site ready for installation.
Flexibility. Whether your roof is gabled or hipped, flat ceilings or vaults, attic rooms or no, we can custom design a truss for you.
Professionalism. It takes more than modern equipment and experienced knowledge to build trusses and truss components, it takes dedication and pride in your work. We're proud of the products we sell, and we're proud to serve you.
Satisfied Customers
"While being in the building industry for over 15 years, when it was time for me to build our family a home, I knew we would call on Chris for our truss needs. Having worked with Chris before, we knew we could trust him with a safe truss for my family's home"
–Brian Bennett, Bennett Brother's Construction, LLC.
"With a construction project at home, a construction project at my church and a construction project at my job, Chris and Tonja Cook have become personal friends, during this time of building."
–Shaun Dickerson, Youth and Worship Pastor, Cross Creek Church.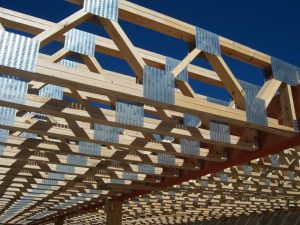 Did You Know?
One common misconception among builders is that you are limited to simple roof and floor plans when working with prefabricated trusses. In reality, you are actually opening the door for elaborate ceiling and roof designs with freespan abilities not easily accomplished when "stick framing" a roof.
Service You Can Trust
"We take care of the full truss project: from quality materials, sound structure process, and full delivery. You can count on us to get you covered"
–Chris Cook, Route 66 Truss Company.
*Privileged to serve Southwest Missouri and everywhere within a 300-mile radius around Niangua, including Lebanon, Springfield, and more.